Thanks to an increase in dental office renovations, many spaces have transformed from cold, impersonal waiting rooms to more unique and inviting places to create a warm, welcoming environment. Prevent your patients from feeling on edge by following these design tips from our team of dental office contractors here at Stryker Construction.
When To Enlist The Help Of Dental Office Contractors 
Because everyone gets stressed by dental appointments, going to an office that eases any worries and anxiety is a necessity nowadays. Modern styles allow for more productivity and translates to how patients can go in and out without any hiccups. Design trends have significantly evolved over the years, so we're glad to see the blinding fluorescent lights, sterile white walls and typically uncomfortable plastic seating phased out of dental offices. A modern space also lets staff feel more productive and well-rested if they have a designated space for breaks. Make sure the office layout flows well to avoid any human traffic jams in high volume spaces.
Lighting
Another key design feature that we love to see is bright energizing lighting for ambiance. It's also proven to play a crucial role in setting the mood and surrounding atmosphere. Avoid a design plan that draws upon your personal aesthetics so it can stay as a progressive dental practice. 
Flooring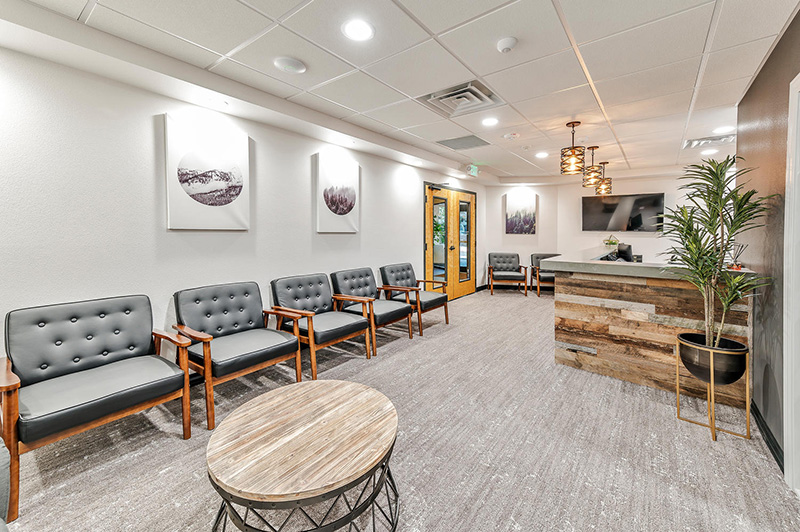 A nicely designed floor plan, such as our featured redesign for Silvaroli Dental, shows how modern elements throughout are bright, welcoming and airy. You can view more of our work like this here. 
Layout & Decor 
The biggest dental office design mistake is avoiding a minimalist, open floor design. Having a claustrophobic space filled with equipment and monitors is a surefire way to make patients feel uneasy. Instead, explore the idea of bringing a sense of home to the office. Seeing rich upholstery on seating arrangements, a luxurious coffee maker, or green houseplants and succulents sprinkled throughout feels modern, relevant and comforting. 
Having Fun With It
Lastly, themed offices are always a fun way to attract new patients and help connect with them on a personal basis, especially if your practice is a pediatric dental practice. The right design in your office can make or break the success of the practice overall, as many patients build trust in the work you provide through these subtle influences. Need some inspiration? Our previous blog highlighted some of the medical office design trends for your next medical office redesign. No matter what your practice, these ideas for your office are welcoming and offer a level of comfort that other spaces lack.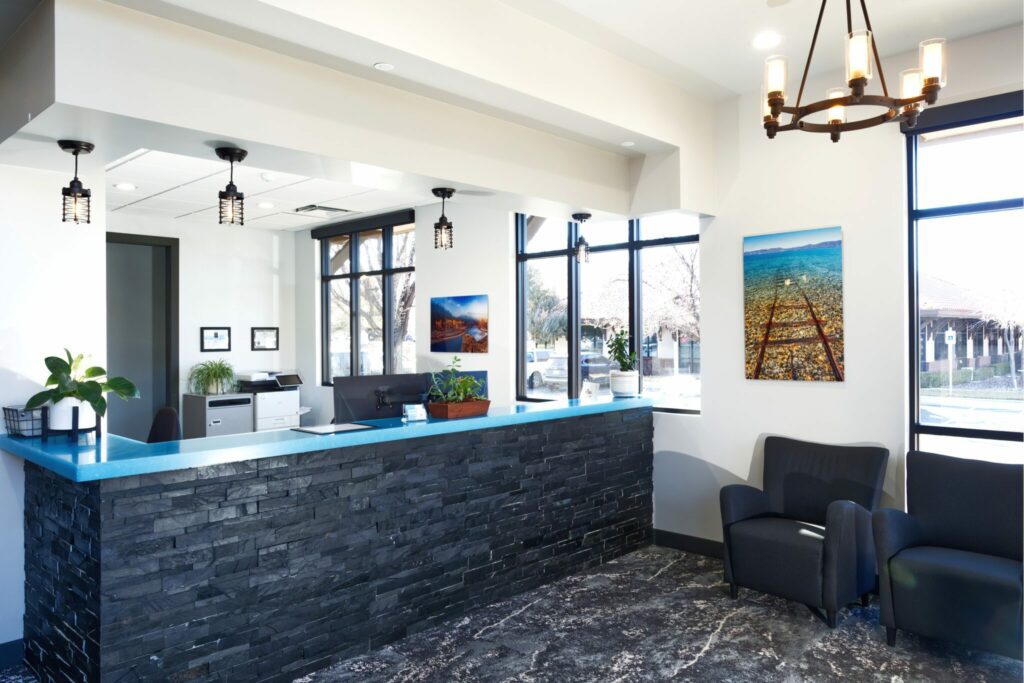 Are You Looking For a Dental Office Construction Company? 
Overall, dental office build outs and their current trends strive to put the needs of their workers first. If the staff feels comfortable and revitalized throughout their shift, the possibility of making patients feel relaxed too is also pretty common. When thinking overall about long-term investments for your office, consider how some design trends are always in style. 
Stryker Construction will ensure functionality, comfort, and style with any project. As dental office contractors from the Reno-Sparks area, we focus on commercial construction, improvements for tenants, and building out offices or other design projects.
Hear what our satisfied clients had to say about our work here. 
Find Dental Office Contractors Near Me