In the realm of business, first impressions are not only paramount, they are definitive. Picture this: a patient steps into a dental office, apprehensive about the impending procedure. But rather than being greeted with drab walls and a dated setting, they find themselves in a space that is modern, calming, and instills confidence. That patient's anxiety is likely to melt away, replaced by trust and a silent appreciation for professionalism.
This transformational power of design isn't a mere luxury; it's an imperative. It's the reason why savvy business owners prioritize their office aesthetics and functionality. In the world of dental office construction and design, Stryker Construction emerges as the maestro, orchestrating harmonious spaces that blend form with function.
Setting the Stage for Professionalism
Every type of office carries its own set of needs, often driven by industry demands and the vision of the business owner. The medical and dental sector, for instance, requires spaces that not only align with stringent industry regulations but also exude a certain level of warmth and accessibility.
In comes the expertise of a licensed construction team, one well-versed in the nuances of office build-outs. Stryker Construction stands out in this space, boasting over 40 years of combined experience. Their team – a curated mix of professional engineers, architects, and skilled tradesmen – have transformed commercial spaces across Northern Nevada, tailoring each project to the unique requirements and aspirations of their clients.
First Impressions and Beyond
Why is design and ambiance so vital in a dental office? The reasoning is twofold. First, the environment sets the tone for a patient's experience. Upon entering, patients immediately gauge the credibility and care level of the practice. An office that's inviting, up-to-date, and equipped with the latest technology communicates commitment to patient welfare.
Secondly, for many, dental or medical visits are daunting. The ambiance plays a pivotal role in alleviating this inherent anxiety. A well-designed space, thus, isn't just about aesthetics; it's about fostering patient comfort and trust.
Adapting to Technological Advancements
Beyond aesthetics, the architecture of a dental office has practical implications. As technological advancements sweep the medical and dental sector, practices must adapt. Office build-outs, like those executed by Stryker Construction, enable these adaptations, ensuring spaces can house the latest equipment and facilitate modern procedures.
Refining the design and layout doesn't merely enhance the patient experience; it unlocks avenues for business growth. By incorporating state-of-the-art equipment and expanding service offerings, dental practices can serve their communities better, catering to a broader range of needs and attracting a larger patient base.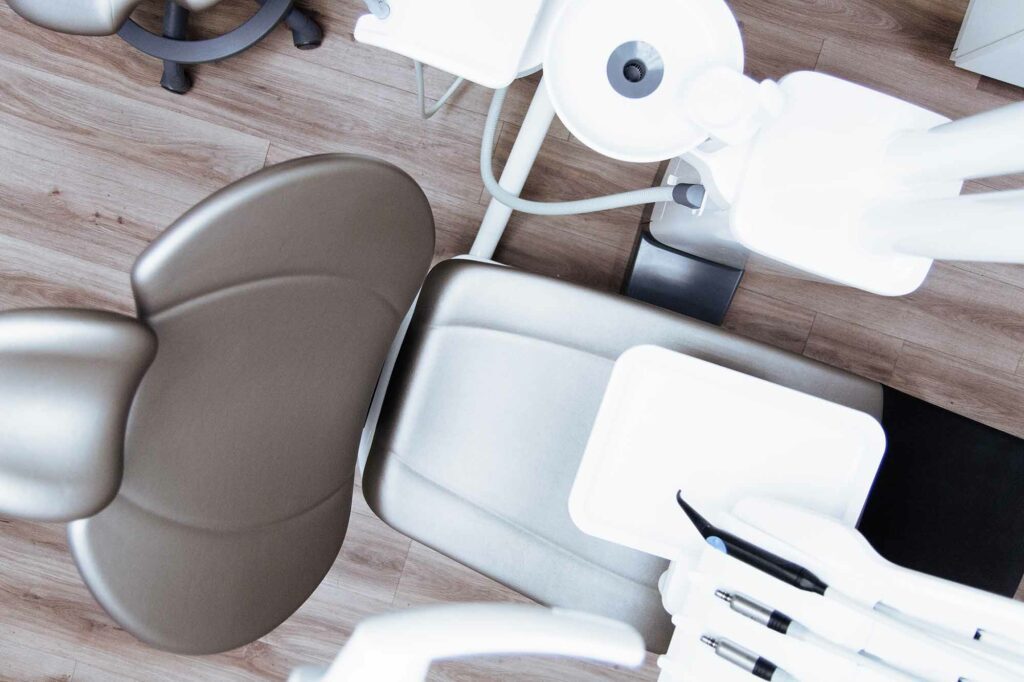 The Stryker Edge
What sets Stryker Construction apart? It's their comprehensive approach. Whether it's remodeling an existing space or crafting a new one from scratch, their processes are meticulous. Starting with framing and sheetrock installation for walls, they ensure each office is molded to the client's vision.
Furthermore, they install intricate underground and overhead plumbing systems tailored for specialized dental chairs and equipment, ensuring optimal functionality. The process culminates with detailed finishing touches, from lighting fixtures to door hardware, each element reflecting the company's unwavering commitment to excellence.
The architecture and design of a dental office are more than just about the visual appeal. It's a strategic amalgamation of aesthetics, function, and patient psychology. With stalwarts like Stryker Construction in the arena, dental practices can be assured of spaces that resonate with their ethos and elevate the patient experience. In the ever-evolving world of dentistry, having a space that reflects both professionalism and care is no longer an option; it's a necessity.