A successful construction project hinges not only on the use of quality materials and effective project management but also on an unyielding commitment to the client's vision, trust-building, and lasting relationships. This ethos is central to the work we do at Stryker Construction, Reno, Nevada's premier medical office contractors. Our recent venture with Carson Medical Group serves as a vivid example of our philosophy in action, illustrating how we combine expertise, dedication, and a passion for quality to meet our clients' needs.
Becky Hepler, the CEO of Carson Medical Group, came to us with an ambitious goal: to locate and transform a suitable space in South Reno into a sprawling, state-of-the-art medical facility that spanned more than 10,000 square feet. Considering the scarcity of available spaces in South Reno that could support such a large-scale operation, this was both a thrilling and challenging endeavor.
From the outset, we adopted a highly collaborative approach, blurring the lines between client and contractor to function as a unified team. Stryker Construction's CEO, Brad, was instrumental in the property selection process. With his deep industry knowledge and keen eye for detail, he provided invaluable insights during the property viewings. His expertise ensured that Carson Medical Group could select a property that was both suitable for their needs and feasible from a construction and financial perspective.
Timely project completion is a promise many construction companies make, but few deliver. At Stryker Construction, we strive to be the exception. With the building permit in hand, we broke ground in October and, true to our commitment, completed the transformation by the agreed date of March 15th. This punctual delivery is a testament to our team's skill, efficiency, and unwavering commitment to our clients' needs and timelines.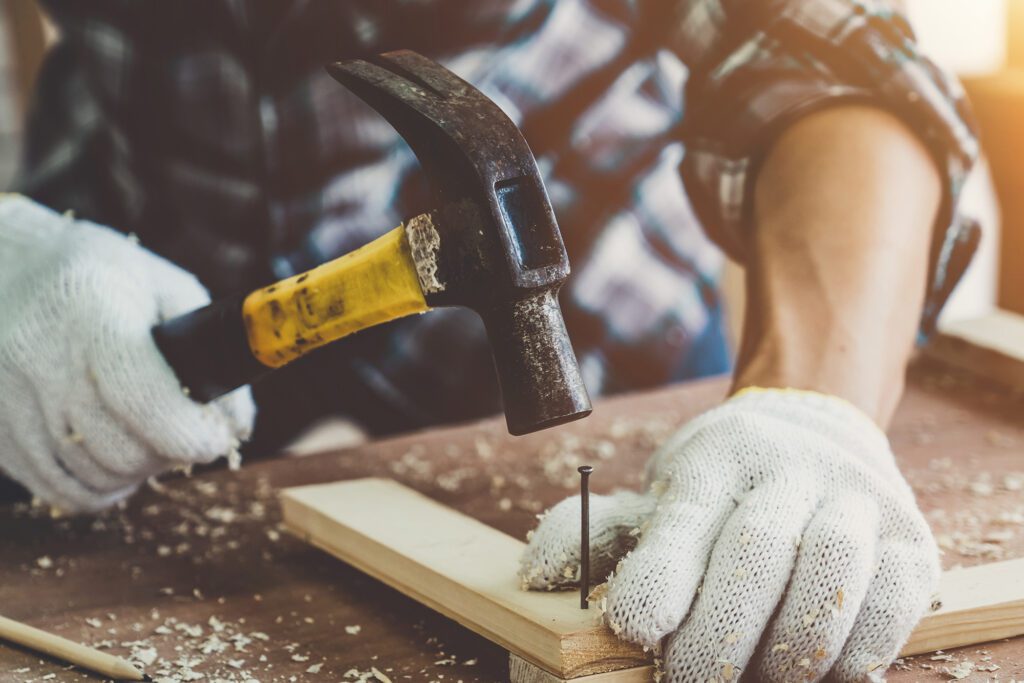 Our involvement with Carson Medical Group was built on a solid foundation of trust. We were initially recommended by their real estate broker, a testament to our strong reputation in the field. Further adding to this trust, the landlord's broker had previously engaged us for medical build-outs and vouched for our professionalism and quality. This strong endorsement from all parties created an atmosphere of mutual respect and collaboration, driving the project's success.
We crafted a medical facility for Carson Medical Group that not only delivered on functionality but also radiated elegance and aesthetic appeal. The reception area, the first point of contact for patients, is a testament to our dedication to creating spaces that balance aesthetics and operational efficiency. The office layout was meticulously planned to facilitate smooth operations, and the timeless yet contemporary design was chosen to ensure the space would serve the community for many years to come.
Our work with Carson Medical Group was a true team effort. Brad led the project with unmatched dedication, but every member of the Stryker team played a vital role. From the site foreman to the office staff, each individual exhibited an unwavering commitment to quality, a quick response to demands, and a shared vision of delivering excellence.
Our work with Carson Medical Group goes beyond the realm of construction – it is a journey towards creating a valuable community resource. As proud natives of Northern Nevada, we find immense satisfaction in contributing to our community's growth. Each project we undertake, irrespective of its scale, receives our undivided attention, commitment, and passion. The successful completion of the Carson Medical Group facility has further solidified our reputation as a trusted partner in construction. We eagerly anticipate the opportunity to forge more successful partnerships and create more community assets in the future.