In the realm of medical office construction, finding a contractor that possesses both extensive experience and an unwavering dedication to excellence is essential. This is precisely where Stryker excels. With a remarkable track record, top-notch products, and a customer-centric mindset, Stryker emerges as the foremost choice for your medical office remodeling or new construction projects. We will explore the primary factors that set Stryker apart from the competition and establish them as the ideal contractor for all your medical office construction requirements.
Customer Relationships: A Foundation of Trust and Collaboration
At Stryker, building strong and lasting relationships with their clients is a top priority. They understand that every medical office project is unique and requires a tailored approach. From the initial consultation to project completion, Stryker's team of experts works closely with you, ensuring your vision is understood and executed to perfection. Their attentive and collaborative approach guarantees a smooth and efficient construction process, providing you with peace of mind and confidence in the final result.
Fair and Competitive Pricing: Maximizing Value for Your Investment
Stryker acknowledges the significance of budget considerations in every construction endeavor. Their unwavering commitment lies in offering fair and competitive pricing while upholding exceptional quality standards. Through their extensive network of suppliers and effective cost-saving measures, Stryker guarantees that you obtain the utmost value for your investment. With a transparent pricing structure and meticulous project estimates, they keep you well-informed throughout the process, eradicating any unexpected costs and enabling you to effectively manage your finances.
Superior Products and Service: Exceeding Expectations
Stryker's dedication to delivering exceptional quality is evident in both their products and service. They source materials from trusted suppliers renowned for their durability and functionality, ensuring that your medical office stands the test of time. Stryker's team of skilled craftsmen and professionals maintain the highest standards of workmanship, utilizing their expertise to bring your vision to life. By employing state-of-the-art technology and innovative construction techniques, Stryker ensures that your medical office not only meets industry standards but also surpasses your expectations.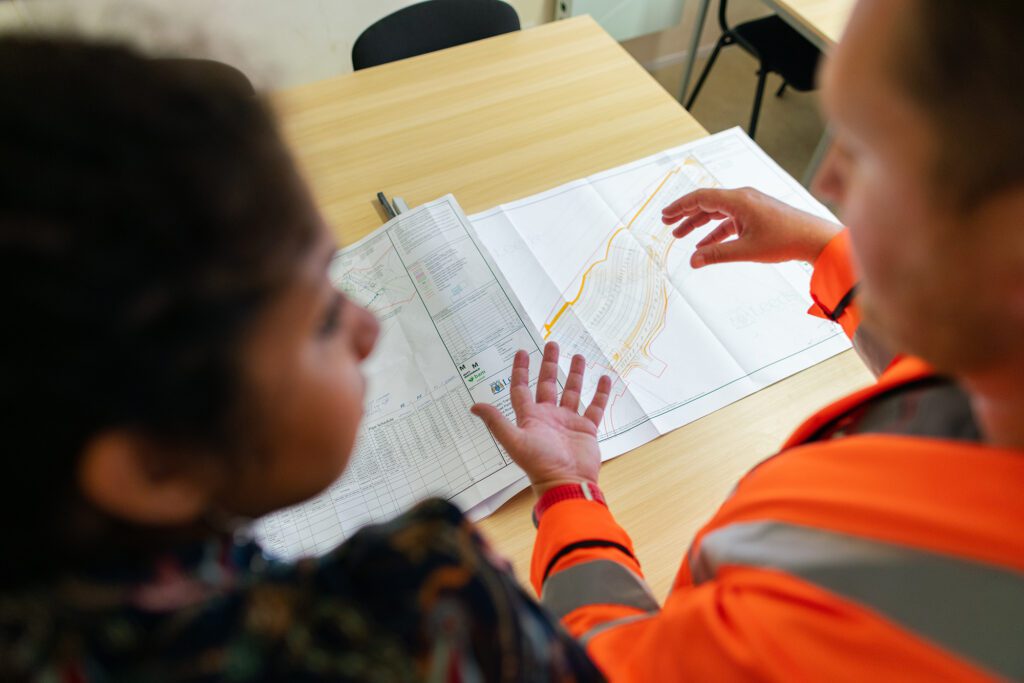 Adherence to Budget and Schedule: On-Time and On-Budget Delivery
One of the biggest concerns in any construction project is adhering to the allocated budget and schedule. Stryker understands the importance of these factors and employs a meticulous approach to project management. With their extensive experience and efficient processes, they ensure that your medical office construction project stays on track. By developing comprehensive project timelines and closely monitoring progress, Stryker minimizes delays and cost overruns, allowing you to open your doors to patients on time and within budget.
Comprehensive Range of Services: Your One-Stop Solution
Stryker distinguishes itself by offering a comprehensive range of services, acting as your one-stop shop for medical office construction. From the early stages of architectural planning and design assistance to budgeting, engineering, and more, Stryker handles every aspect of the construction process. Their team of experts collaborates with you to create high-quality design solutions that are contemporary, highly functional, and budget-friendly. This holistic approach streamlines the construction process, ensuring seamless coordination between different phases and maximizing efficiency.
Expertise in Medical Office Build-Outs: Transforming Spaces for Healthcare
Stryker's expertise extends beyond new construction projects. They excel in remodeling existing medical office spaces, breathing new life into outdated facilities and optimizing functionality. Whether it's revamping the reception area, enhancing patient rooms, or creating specialized treatment spaces, Stryker's team understands the unique requirements of medical offices. They are adept at seamlessly integrating specialty medical equipment, ensuring proper installation and functionality. Stryker's attention to detail extends to finishes, making sure the space meets the specific needs of a medical office, such as infection control measures and accessibility considerations.
When it comes to medical office construction, Stryker stands head and shoulders above the rest. Their extensive experience, commitment to quality, and customer-centric approach make them the premier choice for remodeling or new construction projects. From their strong customer relationships and fair pricing to their superior products and adherence to budget and schedule, Stryker ensures a seamless and successful construction process. Their comprehensive range of services, expertise in medical office build-outs, and track record of successful projects exemplify their excellence. Choose Stryker for your medical office construction needs, and experience the difference firsthand. Contact Stryker today and embark on your journey towards a cutting-edge medical office that reflects your vision and exceeds your expectations.