Are you planning a dental or medical office build-out and want to make sure you include the latest and greatest features? Look no further than the expertise of Stryker Construction and our team, who have years of experience building cutting-edge offices in the Portland metro area. Read on to learn about the top 10 must-have features for your dental office construction & what you should look for when trying to find a dental office contractor.
First up are amenities. Patients today expect a comfortable and even enjoyable experience at the dentist, and amenities like comfortable chairs, noise-canceling headphones, aromatherapy, and even Netflix can go a long way in making that happen.
An essential feature is 3D imaging technology. With options like intraoral scanners and Cone Beam CT (CBCT) scanners, dentists can obtain crystal-clear images of a patient's teeth and gums, making it easy to identify signs of tooth decay and gum disease and plan precise placement of dental implants.
Sedation dentistry options are another must-have for dental offices. Dental anxiety affects more people than you might think, and offering nitrous oxide, oral sedation, conscious IV sedation, and general anesthesia can help make dental care more accessible and comfortable for patients & can be added at a reasonable price when it comes to your dental office construction.
Smart technology has become increasingly popular in modern dental and medical offices. From smart lighting and temperature controls to voice-activated assistants, incorporating smart technology can help streamline office operations and enhance the patient experience.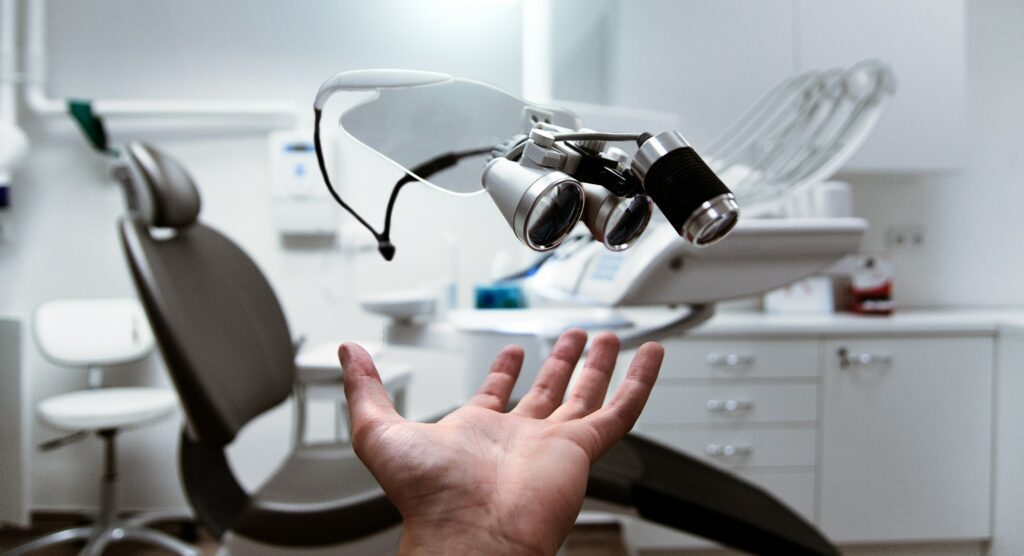 In the wake of the COVID-19 pandemic, many dental, dental office contractors and medical offices are investing in advanced ventilation systems to improve air quality and reduce the risk of infection. The air in your office may be kept as clean and secure as possible with the help of features like HEPA filters and UV-C lamps.
Your office design should be able to accommodate changes in technology, patient needs, and staff size. Consider features such as movable walls and modular furniture that can be easily rearranged as needed.
Many individuals desire to learn more about their health and fitness in addition to receiving dental or medical care. Consider incorporating patient education resources into your office build-out, such as informational brochures, videos, or interactive displays. Low-flow toilets, water-saving faucets, & energy-efficient lighting are examples of sustainable design elements that can minimize utility expenses while reducing the carbon footprint of your office.
For medical offices, electronic medical records are a game-changer. Patients can access their information, as well as message their doctors with questions or concerns, doctors & nurses can examine medical records and provide therapy in real-time.
Waiting room amenities are another essential feature for medical offices. Warm lighting, calming colors, comfortable seating, Wi-Fi, coffee, and cookies can all contribute to a relaxing waiting room experience. In the exam room, it's important to consider how to make patients feel included and engaged. Standardizing exam room equipment and placing monitors where patients can see them without doctors or nurses turning their back can help make the experience more interactive and comfortable. Other essential features for medical offices include telemedicine capabilities, secure data storage, and backup power systems to ensure continuity of care during power outages.
Whether you're planning some medical or dental office construction, including these must-have features can help ensure your patients have a comfortable and even enjoyable experience while receiving top-notch care.
Work With Office Remodeling Contractors Reno NV
If you're still unsure of how you want to revamp your office, get in touch with the commercial build out contractors at Stryker Construction. Our highly-skilled team of engineers, architects, and tradespeople will help you create a functional and modern office that you and your patients will enjoy spending time in. Connect with us, your office remodeling contractors in Reno NV to learn more.