Many of the home interior design trends you've seen this fall can be utilized in commercial spaces as well. Today's offices are starting to feel less corporate, and more like a "home-away-from-home." Not only is this more comfortable for employees and staff, it can also be very welcoming for clients and guests visiting your space. Still, that's not to say you shouldn't maintain a professional looking office that shows everyone you mean business. Take a look at these 2022 interior design trends for modern offices to create a comfortable, yet professional, environment this autumn.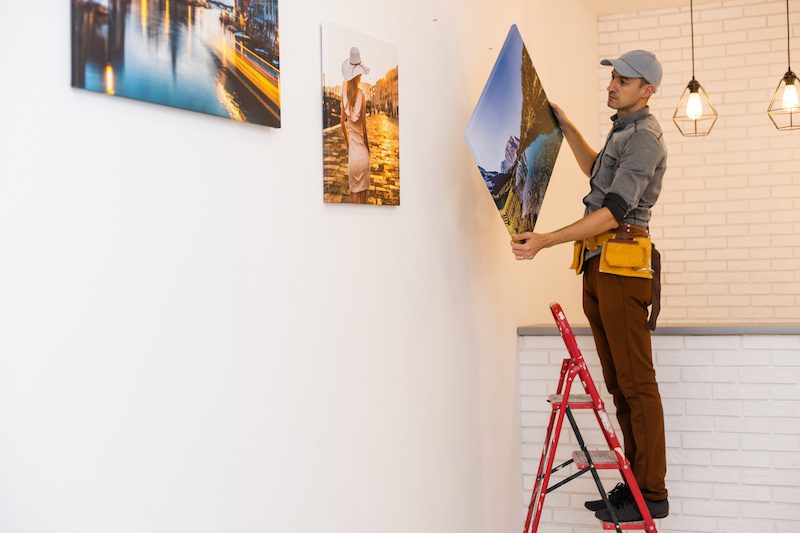 Color and Print
Bold colors and unique prints are a great way to make a statement about your business that says "Welcome in, what can we do for you?" This is especially true for dental and medical offices which can be a scary and intimidating environment for some patients. Incorporating bright, warm colors and fun, eye-catching prints is one way to add personality to your space and minimize the feeling of being in a commercial office. Try adding colored and printed fabrics, uniquely printed rugs, custom upholstered furniture, or patterned wall hangings to easily enhance your office space.
Keep It Minimal
Minimalism has been trending for years now as many people find clutter or an abundance of trinkets overwhelming in commercial build outs. Including necessary items in your office like seating and equipment are obviously a must, but too much décor and lack of organization can be off-putting to some guests and diminishes the professionalism of your office. Be sure to keep your space comfortable and functional above all else.
Vintage Is Always In Style
Everyone appreciates a quality piece of vintage furniture or art. Incorporating vintage elements in your office décor not only gives off a classic vibe, but it's a sustainable method of interior design. Refurbishing or upcycling items from the past is a great way to avoid the supply chain issues we're continually faced with. It also saves you money that can be used to better your business. Rather than purchasing that new $3,000 sofa for your waiting room, you can use vintage chairs for seating and put that money towards new medical or dental equipment. You'd be surprised by what you can find on Facebook Marketplace, Craigslist, and even your local street corner. With a vision and a bit of elbow grease, you can turn that vintage piece into a functional office item.
Bring Those Plants Indoors
Houseplants have become all the rage when it comes to interior design. Even if your office gets limited sunlight throughout the day, you can still include live plants in your décor. Some of our favorite indoor plants include golden pothos, ZZ plants, the peace lily, and snake plants. All adapt well to low light or bright environments and require very minimal care. If you're looking for a larger plant to use as a statement piece, consider a bird of paradise or a large dracaena. To make even more of a statement, find beautifully crafted ceramic pots to place the plants in.

Natural Lighting
Utilizing your office's natural light will not only help your plants thrive, but it also has benefits that you, your employees, and your patients will feel. Natural light can help our bodies produce Vitamin D, assists with concentration and focus, and can boost anyone's mood. It also offers environmental benefits as it can reduce your office's energy usage for heat and lighting.
Work With Office Remodeling Contractors Reno NV
If you're still unsure of how you want to revamp your office, get in touch with the commercial build out contractors at Stryker Construction. Our highly-skilled team of engineers, architects, and tradespeople will help you create a functional and modern office that you and your patients will enjoy spending time in. Connect with us, your office remodeling contractors in Reno NV to learn more.